Looking to build a stronger bond with your dog? We can help.
Helping you better communicate with your dog is our passion. Whether your end goal is an all-around, well-mannered dog, a competitive champion, or the resolution of serious behavior issues, we can help. Clear, positive communication and the ability to read what your dog is attempting to tell you are the foundation of a healthy relationship between you and your dog.
SCIENCE-BASED POSITIVE TRAINING
Here at Lead Me On, we utilize positive methodologies based on the science of behaviorism. These positive methods focus on your dog's specific behaviors, their environments, and forming a healthy relationship between the two. With our science-based positive training approach, we focus on helping your dog develop the skills necessary to find success and conquer any type of environment.
SOLUTIONS FOR ALL BEHAVIOR PROBLEMS
Does your dog lack home manners? Public manners? Have special needs? We can help you identify the issue and and create a management plan that includes setting up an environment where your dog can only practice desired behaviors. In turn, the environment will restrict your dog from practicing undesired behaviors. You will have the opportunity to learn skills on how to best handle your dog in environments where you have less control — so your dog can be a success.
PARTNERED WITH THE VETERINARY COMMUNITY
Some dog behavior issues are a result of a health or medical condition. We have an extensive history of working with local veterinarians to identify causes of behavior — especially when there are health related reasons. Veterinarians focus on the influences on your dog's health, and we focus on the motives of behavior.
BUILDING A LASTING BOND THROUGH CLEAR COMMUNICATION
By focusing on positive training methods instead of bad behaviors, your dog will begin to trust you and be more inclined to do what you want. When you only focus on the negative behaviors, you become a source of anxiety for your dog. By rewarding for positive behavior, you can begin to developing a strong friendship between you and your dog — and we can help.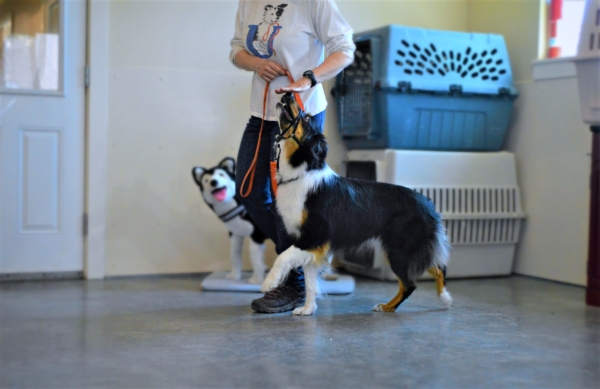 Build a stronger bond with your dog. Sign up today!
Please complete the following questionnaire to help us find a package that best fits you and your dog's needs.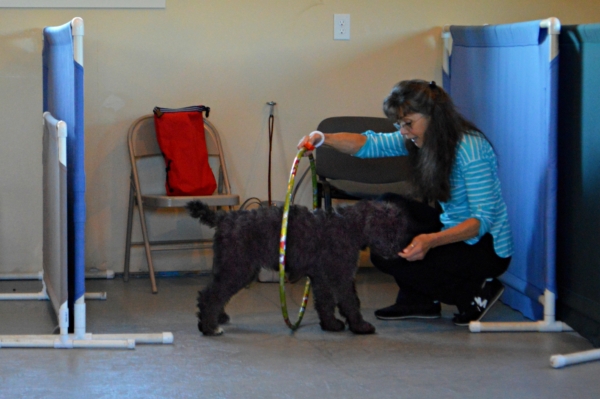 The Social Puppy: Sense-ible Start
3 Classes for $90
6 Class Package for $162
9 Class Package for $229.50
12 Class Package for $288.00
How It Works
Contact us (puppy must be under 4 months)
Receive email with upcoming class dates
Confirm attendance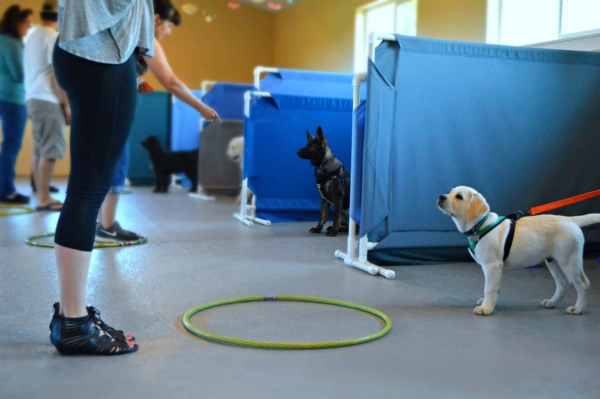 The Social Puppy
In this class, we focus on teaching you how to properly socialize your puppy. Socialization involves gradual exposure to the world allowing your puppy to build confidence and feel comfortable with new experiences. During class we will present exercises and games that allow your puppy to see, hear, smell, and touch the world around them. We will practice exposure to people, animals, and objects using a combination of calm observation and guided interaction. You will learn techniques to manage the challenges of raising a new puppy and to make thoughtful decisions regarding your puppy's socialization outside of class. Puppies must be under 4 months to attend.
Private Lessons
1/2 Hour Lesson for $45
1 Hour Lesson for $90
2 one hour lessons for $162.00 (10% discount)
3 one hour lessons for $229.50 (15% discount)
4 one hour lessons for $288.00 (20% discount)
How It Works
Select Book Now and fill out the training questionnaire
Receive email with recommended package
Select desired package and schedule your lesson(s)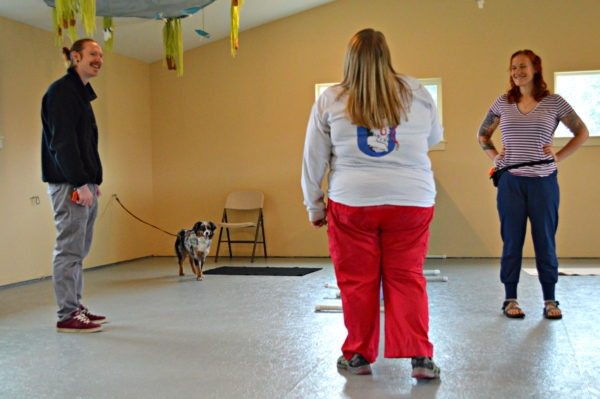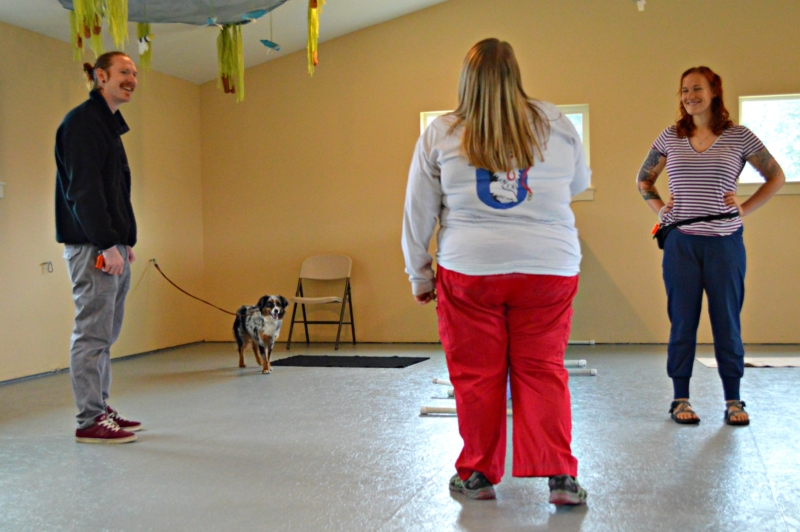 Private Lessons
With private lessons, your instructor will help you create a training plan tailored to your individual needs, and then teach you the skills needed to meet your goals. Private lessons include a personalized lesson (choose lesson times when purchasing), homework between lessons to practice, review of your progress each lesson, and modification of your plan if needed. The number of lessons you need will be driven by your goals, training skills and the difficulty of the behaviors your dog needs to learn.
Composed Canine
start with Intro Package $
114
/intro group class plus classes or private lessons
Start with: Intro Package (Includes Composed Canine Intro Group Class + EITHER 3 Composed Canine Out & About Classes OR 1 Hour of Private Lessons
Continue with: 3 Classes OR 1 Hour of Private Lessons, $90
Continue with: 6 Classes OR 2 Hours of Private Lessons, $90
Continue with: 9 Classes OR 3 Hours of Private Lessons, $229.50
Continue with: 12 Classes OR 4 Hours of Private Lessons, $288
How It Works
Select Book Now and fill out the training questionnaire
Receive email to schedule phone consultation
Select and schedule your package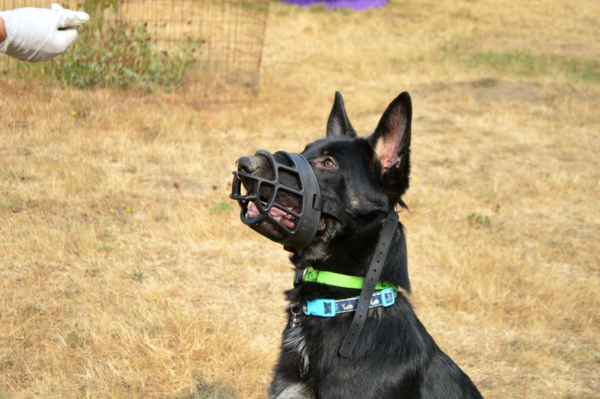 Composed Canine
Does your dog get over stimulated in public and ignore your voice? Does your dog react to the door bell or go out of his mind when you or your guests arrive? Does your dog seem to get upset over ordinary, everyday things? The list can go on.
This class is designed to teach you:
Why dogs do these things
What is going on in the brain
How to read your dog's body language
Build a dialog between you and your dog, so your dog will trust you to lead them
What type of learning can be done when your dog is out of control
Exercises to get you and your dog past these problems and on to more fun learning
Bootcamp Board-and-Train
1-Week $525
2-Week $1,050
3-Week $1,575
4-Week $2,100
5-Week $2,600
Note: MUST Sign up for the Bootcamp Consult before Proceeding with Bootcamp Board-and-Train, See Below.
The Bootcamp Consult
A prerequisite to Bootcamp Board-and-train
Professional Consultation with You and Your Dog
Non Refundable
**Consult fee applies towards Bootcamp fee upon booking**
How it Works
1. Fill Out the Bootcamp Consult Questionnaire.
2. Book your Bootcamp Consult Online.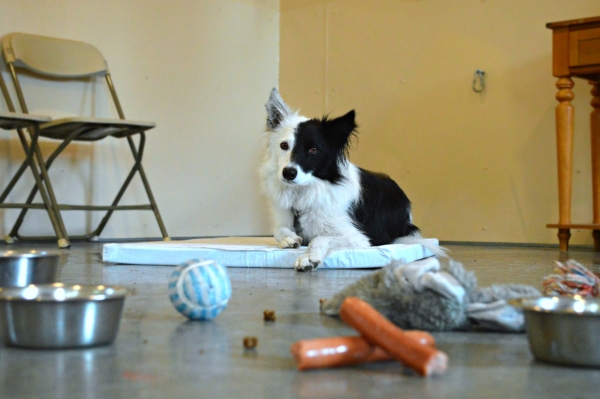 Bootcamp Board-and-Train
Does your dog:
Embarrass you in public? Pull on the leash? Barge through doors? Jump on people? Refuse to come when called? Ignore you? Do you feel like you can't take your dog anywhere or have people visit without lots of drama? Is your dog reactive (over excited and/or fearful or aggressive) in public or at home? Or do you simply need help socializing your new puppy and want to set it up for success as an adult?
If you answered yes to any of these questions, our Bootcamp Board-and-Train may be the solution for you!
Our Bootcamp Board-and-Train is a 1 to 5 week program using science-based positive training to train you and your dog. It is created to build in your dog the foundation for good life skills and calm confidence. In addition to training your dog while he is here, we teach you how to continue your dog's education once he goes home. Under the guidance of our professional trainer team, you will get the opportunity to watch us train your dog, in addition to hands-on experience to learn how to train your dog.
Sign up for Bootcamp Board-and-Train and put your dog on the fast track to learning today!
Note: The Bootcamp Consult is a prerequisite to Bootcamp Board-and-Train.
During your Bootcamp Consult you and your dog will meet with a trainer to get to know each other and determine the course of training that is appropriate for your dog. If Bootcamp Board-and-Train isn't a good fit, we may have you start with private lessons following the plan we create in the consult or possibly a boarding trial to get your dog ready for Bootcamp.
There is a $150 consultation fee that applies which is non refundable. However, if you continue to the bootcamp program, this fee will be applied towards your bootcamp board-and-train.