The Private Lessons Program: Prices
1 Private Lesson for $90
4 Lesson Package for $288
How it Works
3. OR – Talk with a Trainer to help you decide. Once your Discovery Questionnaire is complete, a trainer will call you within the next 2 days.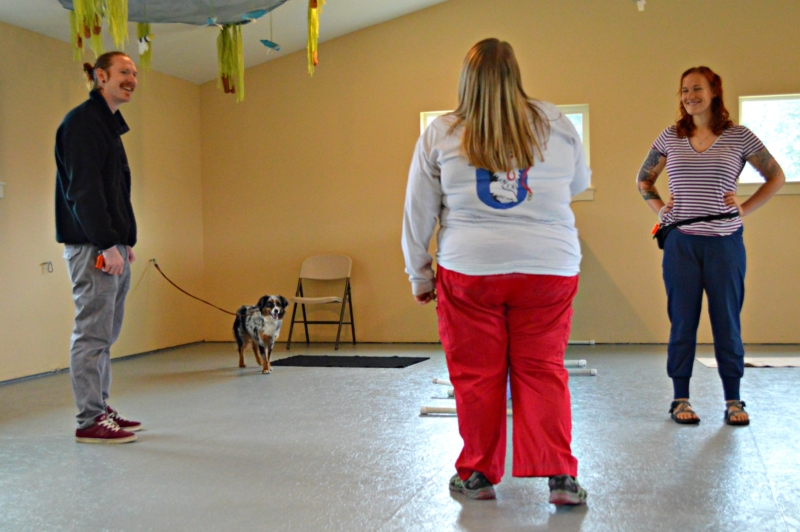 The Private Lessons Program
In private lessons, you and your instructor create a Training Plan tailored to your individual goals, and then your instructor teaches you the skills needed to meet those goals. Private lessons include homework between lessons, progress review, and modification of your Training Plan if needed. The number of lessons you need will be driven by your goals, training skills and difficulty of the behaviors your dog needs to learn.
You can pick your trainer and make your own schedule using our online booking system.
Lessons are typically done at the Lead Me On facility but we can travel to your home (depending on your location) or a public location OR do video and phone lessons based on what type of training help you need. For example, many of our Separation Anxiety cases are best served with a combination of phone and video lessons.
Ready for a positive experience?